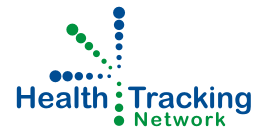 Tour: Symptom Updates
The Health Tracking Network is now closed. Click on "Results" above for the project's results.
Influenza, the common cold, and stomach flu make people feel miserable, cause many thousands of deaths every year, and hurt the economy.
Little is known about how these illnesses spread and what people can do to protect themselves. Most advice about how to prevent these illnesses is not based on strong evidence.
You can help improve our understanding of these illnesses by joining the Health Tracking Network. As a member, when you visit the site, you complete a short survey about recent symptoms you might have had.
The screenshot below shows what a Symptom Update looks like.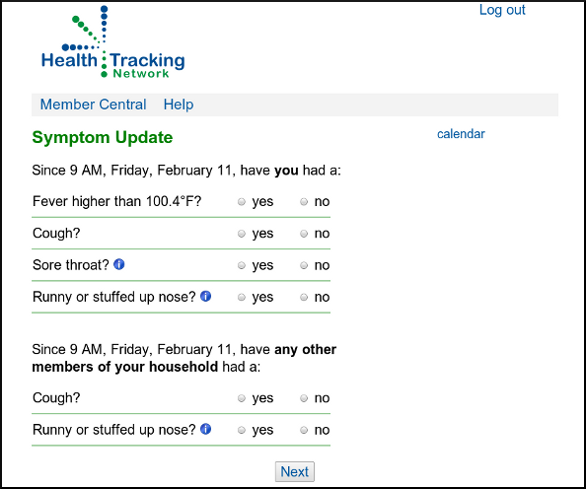 example only; no active links
tour progress